Welcome to my Personal Page!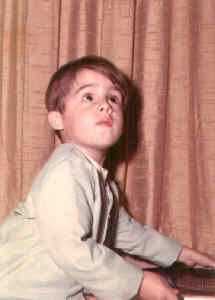 I was born on December 13th, 1966 in sunny Puerto Rico. While these days, I earn a living as a Database Consultant and as a Software Developer, I received formal music training in Classical Guitar Performance at New York's MSM. Visit my Rock Guitar (Beholder) and Classical Guitar Day Pages and take a look videos and photos of those times.
What's new? Happy to report that 2007 is shaping up to be a good year (here are few pictures in the photo page - gallery 3 - from a recent visits to New York and Florida and some others taken recently at home gallery 1).
---
MailPrep has new offerings:
a) a NEW! MailPrep Photo Store servicing real estate brokers and others online.
b) a set of NEW! downloadable software email products .
---
Recent MailPrep releases for the Enterprise/Corporate level:
c) a Low-cost Interactive Address Builder
d) a MailPrep COM Automation Server (.DLL)
---
Highly attractive stocks:
a) Asia Global Holdings (AAGH)
b) Nutracea Corp. (NTRZ)
c) Doral Financial Corp. (DRL)
d) PurePoint Uranium (PUMGF)
e) Gold Resources (GORO)
---
The site is under permanent construction . It was last updated on 09/12/2007.
Thanks for visiting my page!
---


Email contact: mail@kennethtamayo.com
---